Kompas.com reports that the Minister of State-Owned Enterprises (BUMN) Erick Thohir is inviting Indonesian doctors working outside the country to return to work in the land of their birth. Terming Indonesia working outside Indonesia as a "medical diaspora," Minister Thohir says this talent base is needed to work "at home" – including helping to staff The Bali International Hospital now under construction in the Medical Special Economic Zone on Sanur Beach in Bali.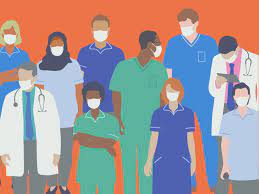 Thohir said the new international class Bali International Hospital (BIH) will provide tremendous employment opportunities, especially in the health sector. The Minister proclaimed that now is the time for "diaspora doctors" to "come home" or "pulang kampung." Thohir said that ten doctors have already signed up to work at BIH.
Thohir said the medical Special Economic Zone under construction in Bali would not only enhance Indonesian doctors' skills but also provide much-needed additional medical personnel for the national health sector. The Minister estimates that Indonesia needs 12,000 new doctors every year.
The BIH and Special Health Economic Sector in Sanur, Bali, are targeted to be in operation in early 2024. The BIH is targeted to offer world-class medical care relying, in part, upon a consultancy role by the internationally-famed U.S. Mayo Clinic.
By developing the new medical center, Indonesia hopes to create a global medical center that will attract domestic and international visitors seeking top-notch medical care.
The BIH Medical Center will generate and conserve valuable foreign exchange for the Republic of Indonesia. Not only would international medical tourists travel to Bali for treatment, but Indonesians who now spend millions of dollars on medical care overseas will soon have the competitive option of being treated in Indonesia. Thohir said Indonesian foreign-trained medical specialists practicing at BIH will help provide outstanding treatment in aesthetic surgery, coronary care, cancer treatment, and cosmetology.
The BUMN Minister estimates that 240,000 patients will receive treatment at BIH in 2030. He envisions a health and wellness center operating in Bali that will offer hospital care and convalescent care to the elderly in a star-hotel setting. The BIH will be set in a botanical garden producing the ingredients for alternative medical care using herbal medicine.
Related Articles
Mayo Clinic Clarifies its Role at BIH
Int'l Medical Conference in Bali 10-13 Nov
Seeking Global Talent for Bali Hospital
Mayo Clinic Cancer Care Center
Bali Cancer Center to Open with Famed Mayo Clinic
Bali International Hospital: Opens Q4 2023
Stay Informed on Bali Tourism-Related News: Subscribe to Bali Update