With 17,504 islands stretching over 5,120 km along the equator, Indonesia has, since time immemorial, served as a historical trade and cultural crossroads. This cultural exchange remains in traditional and culturally rooted contemporary music forms such as gamelan, kroncong, and dangdut in Indonesia.
Over the past three decades, the international "world music" scene claimed a 10% market share of the global music market, valued at approximately US$ 6.5 billion.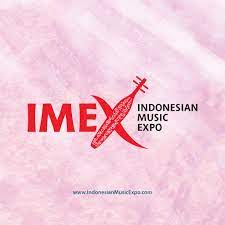 Indonesia's musical diversity has prompted The Film, Music and New Media Directorate of the Indonesian Ministry of Education, Culture, Research of Technology, and composer-ethnomusicologist Franki Raden to initiate the first virtual showcase music festival – INDONESIAN MUSIC EXPO (IMEX).
Since its launch four years ago, IMEX has steadily grown in popularity and is credited with successfully showcasing the richness and uniqueness of Indonesian "world music".
IMEX remains committed to introducing Indonesian artisans, world music musicians, and related musical products of Indonesia to a global market. To this end, key musicians and world music institutions will be hosted in Ubud, Bali, September 21-24, 2023, at the Puri Lukisan Museum.
Those traveling to Bali for the Festival include music promoters, producers, record label executives, music festival directors, art venue directors, and media members.
The Festival Director for IMEX is Frankie Raden – a highly acclaimed Indonesian composer, ethnomusicologist, cultural critic, and festival organizer.
Last year's IMEX Festival saw invited delegates proclaim they were highly impressed with the richness and high quality of music groups performing on the Ubud stage.
Christine Semba, Head of the WOMEX Academy, was so impressed by her participation at IMEX 2022 that her organization partnered with IMEX. Because of the growing importance of IMEX, Indonesia has joined world music marketing centers in Europe and the United States.
This year's IMEX Festival in Ubud, 21-24 September 2023, will feature exhibitions, film screenings, showcases, talk shows, music demos, conferences, and workshops that will highlight the islands of Sumatra, Java, Bali, Lombok, the islands of Eastern Nusa Tenggara, Kalimantan, Sulawesi, and Papua.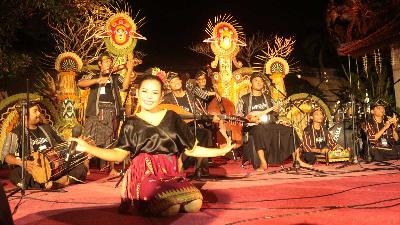 The public is invited to IMEX 2023 to witness unique, diverse, high-quality Indonesian musical spectaculars productions at an event that Simon Broughton, a prominent senior music journalist, described in Songlines Magazine that the Festival is a "Temple of Rhythm."
Among the musical groups scheduled to appear at IMEX 2023 headquartered at the Puri Lukisan Museum are:
ETA MARGONDANG FROM SUMATRA
Eta Margondang is a Batak musical group that has mastered several North Sumatran musical genres, including Gondang, Karo, Mandailing, and Simalungun.
SAKO SARIKAT FROM SOUTH SUMATRA
Sako Sarikat is a progressive world music group from Lampung, South Sumatra. Their music is rooted in the Minangkabau musical traditions of West Sumatra.
RAS MUHAMAD FEATURING THE INDONESIAN NATIONAL ORCHESTRA (INO) FROM JAKARTA
The Indonesian National Orchestra (INO) comprises various indigenous Indonesian instruments. Festival Director Franki Raden, a prominent Indonesian composer, founded the INO. INO's performance will feature a collaboration with Ras Muhamad, a renowned Indonesian reggae singer and songwriter in Bali.
SORA FROM JAVA
SORA is a world music group from Bandung, West Java, that draws its inspiration from Sundanese culture and blends indigenous and Western music. The main character of this musical form comes from the beautiful sound made from a unique arrangement of angklungs (Sundanese bamboo rattles) that is reconstructed into a single melodic instrument.
GAMELAN SELONDING FROM BALI
Gamelan Selonding is an ancient form of music associated with Bali Aga – the indigenous Balinese ethnic aboriginal group. The music is usually performed during specific ritual ceremonies. The group performing the ancient gamelan selonding at IMEX is from the fabled Gamelan Suling Gita Semara Studio in Ubud.
RINDIK PINGGITAN FROM GIANYAR BALI
Rindik Pinggitan is a dance and music ritual form that has virtually disappeared from Bali. However, by special arrangement with the villagers of Sebali (Gianyar), ancient instruments have been resurrected to revive this unique and historic traditional art form.
ORASARE FUSION MUSIC FROM BALI
Orasare is a jazz fusion group from Ubud that transforms regional songs into jazz. Their ensemble is also known for mixing Western and traditional Indonesian instruments.
CHANDRA IRAWAN – NUSA TENGGARA BARAT
Chandra Irawan is a talented young jazz guitarist from Lombok Island. His performance will showcase how he combines jazz with gamelan music from Nusa Tenggara Barat.
MARINUS KEVIN – NUSA TENGGARA TIMUR
Marinuz Kevin, a hip-hop singer and songwriter from Kupang, East Nusa Tenggara, has developed his music inspired by the songs of his home region. He has performed at numerous festivals where his musical stylings always capture the imagination and attention of millennials and members of Generation Z.
UYAU MORIS – KALIMANTAN
Uyau Moris is a young master of Sampek – a string instrument from the Iban tribe of North Borneo (Malinau). Moris is an internationally acclaimed musician known for his masterful Sampek playing with a superb singing voice. He occasionally adds electronic devices to expand and fully capture his tribal soundscape.
PEPE PEPE BAINE -SULAWESI
Pepe Pepe Baine is a performer of ritual music of the Makassarese ethnic group. The Makassarese employ the element of fire with magic. This performance is rare and unique because all the magical fire dancers are female. The performers of Pepe Pepe Baine are members of Sirajuddin Dance Studio in Gowa City, South Sulawesi.
PAPUA VOCAL ENSEMBLE – PAPUA
The Papuan people are known for their love of singing, firmly rooted in their tribal culture. One of the Papuan tribes known for their unique and beautiful vocal music arrangements is the Dani tribe, who live in the Baliem Valley.
This unique Papuan vocal ensemble will travel to Bali from the remote Baliem valley in Papua.
Related Links
Indonesian Music Expo on Facebook
Handphone: +62 822 6618 4647
Stay Informed on Bali Tourism-Related News: Subscribe to Bali Update