PT Angkasa Pura I (PT PAP), the State-owned management company for Bali's Ngurah Rai Airport, is trying to stimulate and support the recent announcement of a limited reopening of the Island's international air borders.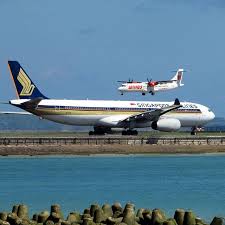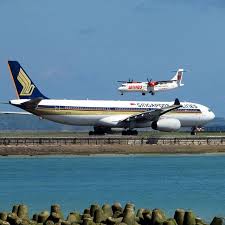 Quoted by Balipost.com and the State News Agency Antara, the CEO of PT PAP, Faik Fahmi, said on Wednesday, 13 October 2021: "We hope that by providing incentives (to the airlines) this will reduce the burden on the airlines and reactivate their international air routes to and from Bali."
To persuade airlines to fly to Bali again, PT PAP will extend discounts on landing fees from 14 October 2021 until 30 June 2022.
From 14 October 2021 until December 2021, PT PAP will give a 100% discount on landing fees. From 01 January 2022 until 30 June 2022, the discount on landing fees will reduce to 50%.
Apparently, the incentives to boost travel to Bali and help struggling airlines do not include Indonesian airlines operating domestic or international flights destined for Bali.
PT PAP has attached the following conditions to the discounted landing fee facility:
Those applying to receive the discounted landing fee incentive must be a foreign airline.
Those receiving the discounted landing fee incentive must be a passenger airline operating scheduled flights to and from Bali that have received flight approvals from the Director-General of Civil Aviation based on agreed air routes and international air agreement.
The discounted landing fee incentives do not apply to cargo flights, general aviation, or charter flights.
Faik explained that in 2019, before the outbreak of the COVID-19 pandemic, Bali's Ngurah Rai Airport served some 50 international destinations, including Incheon, Dubai, Doha Narita, Istanbul, Sydney, and Melbourne. Adding: "In 2019, the number of international passengers (flying through Bali's Airport) totaled 13.8 million. Most of these flights were operated with Boeing 777, Boeing 787, and Airbus 330."
Faik said that airlines utilizing the incentive offered by PT PAP would also receive support from PT PAP, including promotion via social media.
Related Links
19 Nations Now Allowed to Visit Bali
Bali Widens it Door-Quarantine Now 5 Days
Government Eyes Reducing Quarantine to 5 Days
Updated List of Bali Quarantine Hotels